It has been said to me many times that art is a selfish + lonely profession. Have even found myself asking, "What good is making art when so much suffering goes on in the world?" and "How can my art be of any use to any one?"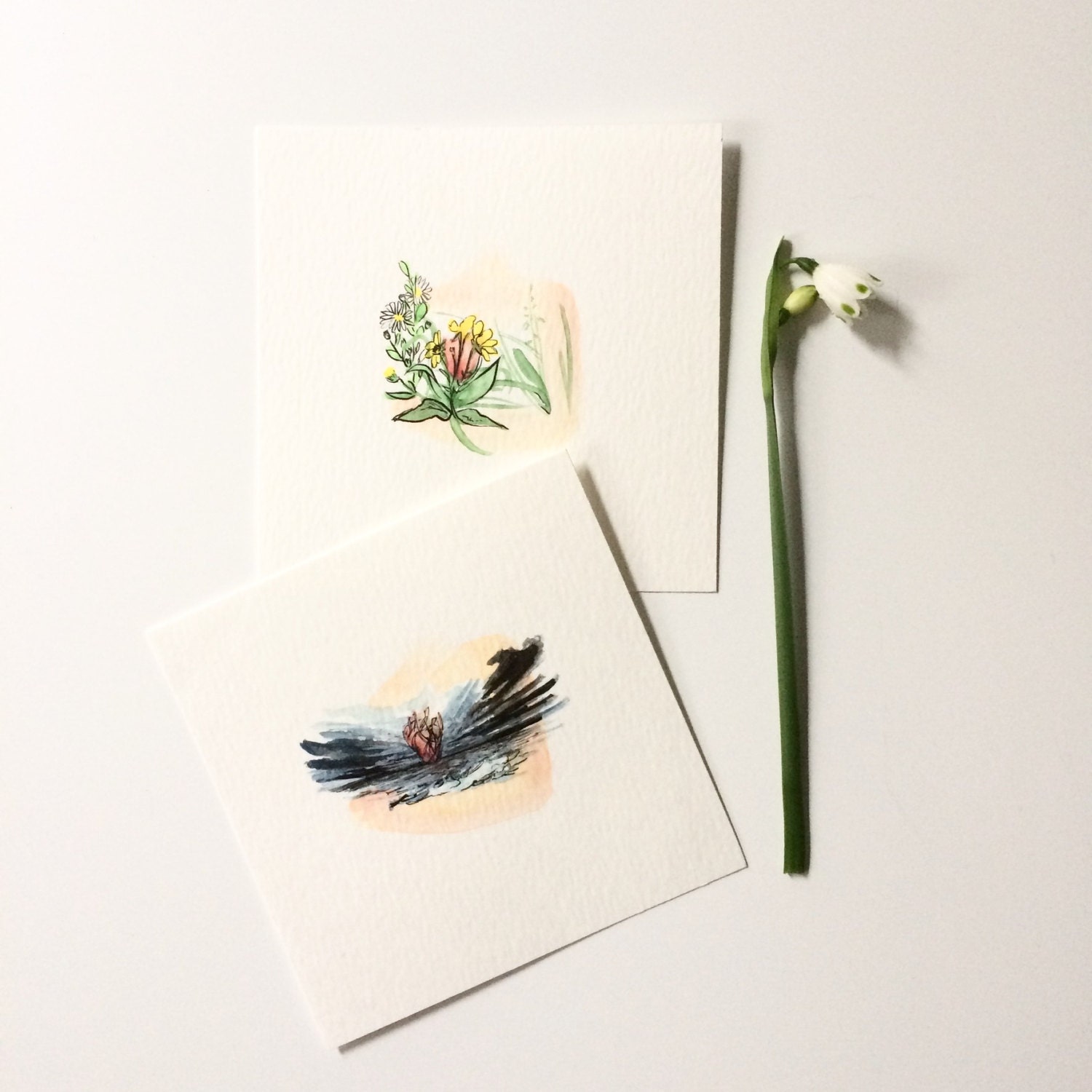 "Leve" + "Levee", watercolor + ink on watercolor paper
"Art can be many things to many people," my husband once said and I quite agree.
You can choose to make it more than self + loneliness. When officially restarting my art career + business five years ago, it was important to me to set up three goals. They would be my compass as I navigated the art world, reminding how to always find my true north, the purpose behind all the headaches of business laws, taxes and such.
Three goals for my art career + business:
help my family financially
support fellow artists + makers
give whenever opportunity affords itself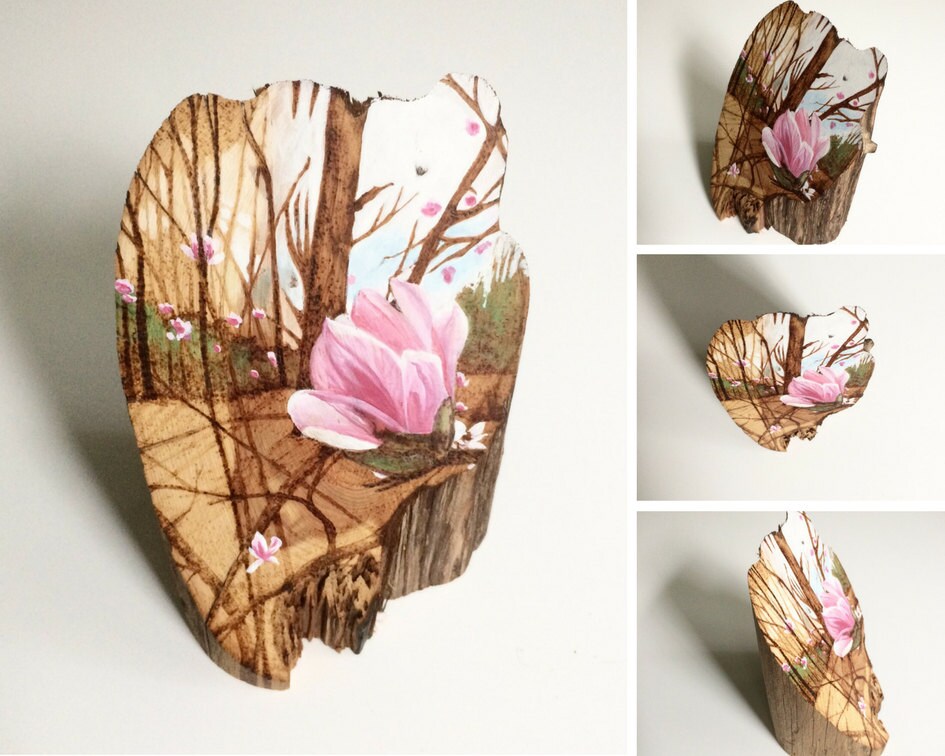 "Early Spring" pyrography, watercolor + gouache on raw cedar
These are the reasons that I run a tiny art shop, participate in art galleries, festivals + shows, buy from other makers + artists, and donate my time, energy + art for a cause here + there from time to time. (These are not the reasons why I make art. That would be an entirely different story for another time.) These goals are just a small part of the answer to how my art can be of use to others. They are a tiny fraction of the answer to what good there is in making art in the face of such suffering in the world. My hope in sharing my answers to those questions is that you will seek out your own answers.
Art can be the lift + light others need, if we make it.
P.S. These pieces will be available for purchase through the @artloveforleah auction on Instagram. Please follow the auction to learn more + receive updates on all available works. The auction benefits @little_lief_creative and is hosted by @laurafedorowicz + @melissamaryjenkinsart